Scarlet Says (2014)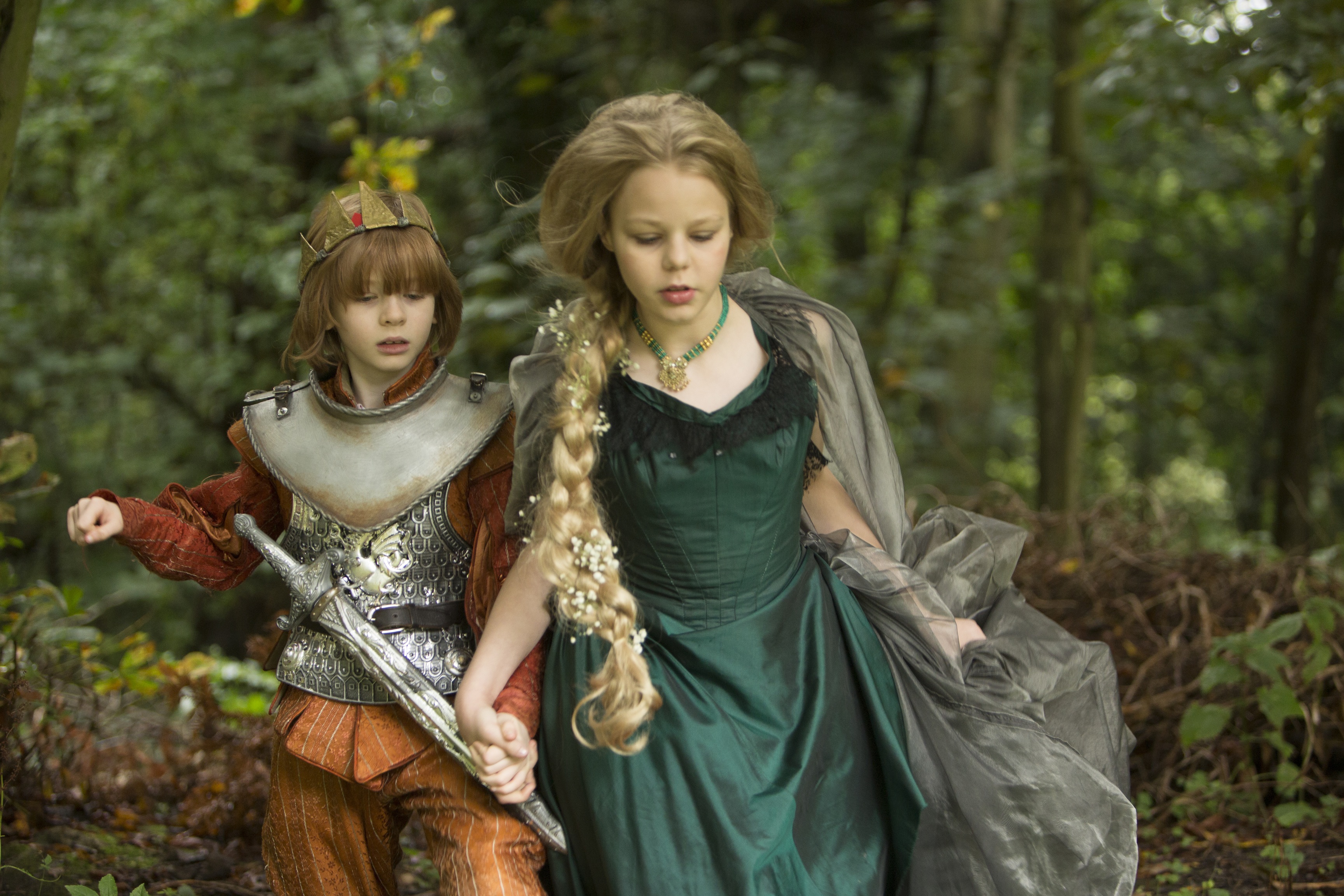 During youngest daughter Sadie's fancy dress birthday outside, older sister Scarlet and her little brother Jeremy go off for an adventure amongst the woods..but where does reality end and fantasy begin?
Key credits:
Director: Marley Grenville
Producers: Alexei Slater & Saskia Whinney
Writer: Alexei Slater
Cast: Alexandra Gilbreath, Emma Amos, Mark Brent and introducing Stanley Parker and Holly Parker.
See below for FULL FILM, trailer, festivals, cast and crew info..
Festival Screenings:
London Short Film Festival, UK – Jan 2015
Norwich Film Festival, UK – April 2015
London Independent Film Festival, UK – April 2015
Worldfest Houston, USA (Judges` screening only) – April 2015
Motor City Nightmares Film Festival, Michigan USA – April 2015
Latronic Horror Festival, ITALY – May 2015
Voghera Film Festival, ITALY – June 2015
Detmold Intl. Short Film Festival, GERMANY – June 2015
Zero Film Festival London, UK – August 2015
Kingston Film Festival New York, USA – August 2015
Portobello Film Festival, UK – Sept 2015
Diabolique International Film Festival, USA – Sept 2015
Portsmouth International Film Festival, UK – Sept 2015
Goa Short Film Festival, INDIA – Oct 2015
Southampton International Film Festival, UK – Oct 2015
ToHorror Film Festival, ITALY – Oct 2015
Bram Stoker International Film Festival, UK – Oct 2015
Screen Stockport Film & TV Festival, UK – Oct 2015
Manlleu Film Festival, SPAIN – November 2015
British Shorts, Berlin, GERMANY – January 2016
Awards & Nominations:
Gold Remi Award, Worldfest Houston 2015

Nomination: Best Thriller, Limelight Film Awards 2015 

http://limelightawards.com/nominations2015.html

3rd Place at Zero Film Festival London, 2015

Nominations @ Portsmouth Intl. Film Festival 2015: Best Supporting Actress, Cinematography, Editing, Sound, Costume & Production Design.

Honourable Mention @ International Film Awards Berlin 2015

Nominations @ Southampton Intl. Film Festival 2015: Best Supporting Actress, Cinematography, Editing, Sound, Costume & Production Design.

Spotlight Short Film Silver Award (Atlanta Horror Film Festival) 

http://www.spotlightfilmawards.com/awards.html
Cast and Crew
Co-Producer – Saskia Whinney
After completing a degree in Fashion Management (specialising in marketing) at the London College of Fashion, Saskia Whinney moved into production amassing experience on over 60 projects. Saskia`s various roles include assistant producer, location manager, unit manager, location scout and researcher. During this time, Saskia worked for some of the leading production companies and broadcasters in the UK including recently 'Miss You Already', 'The Inbetweeners Movie 2′, on both Ricky Gervais productions 'Life`s too Short' for the BBC and 'Derek' for Channel 4, Kudos (Hustle) and Hat Trick (Some Girls) to name a few. Away from films and TV she has also produced large scale creative events for over 600 people, and multiple art shows in London, Miami, Lisbon and soon to be New York. Saskia has forged a reputation as a reliable location scout and manager for high end television productions and has gained a wealth of production contacts in front and behind of the camera and brought a number of top level production colleagues to work with us on Scarlet Says. http://www.imdb.com/name/nm4570551/
Director of Photography – Mattias Nyberg GBCT
Mattias Nyberg has been a cinematographer for over 15 years, working on dozens of commercials, short films, features, documentaries and music videos and is a Member of The Guild of British Camera Technicians. http://www.mattiasnyberg.com/
Steadicam Operator – Gareth Hughes GBCT
Gareth Hughes is a vastly experienced camera operator having worked across television and films for many years on productions including 'The Borgias' , 'Torchwood', 'Doctor Who' and 'Maleficent' as well as Turn The Slate Productions` previous film '82'. Gareth is a Member of The Guild of British Camera Technicians. http://www.ghcamera.com/Site/Home.html
Costume Designer – David Blight
David Blight has been designing costumes for well over 20 years across theatre, television and film projects including 'City of Vice', 'Decadence', 'The Wicker Tree' (sequel to 'The Wicker Man') and 'A Harlot`s Progress' for which David received a BAFTA nomination for Best Costume Design. http://www.imdb.com/name/nm0088410/
Production Designer – Richard Drew
Richard Drew has worked as an Art Director and Production and Set Designer for well over 20 years on programmes including 'The Big Fat Quiz of the Year', 'The Inbetweeners', 'Friday Night with Jonathan Ross' and 'Game On'. http://www.imdb.com/name/nm0237704/
Hair & Make Up – Sally Miura
Sally Miura is a highly accomplished Make Up Artist and Hair Designer with credits including 'Les Miserables', '51 Degrees' , 'Vampire Academy' and Turn The Slate Productions` previous film, '82'. http://www.sallymiura.com/
Sound Recordist – Alastair Widgery
Alastair Widgery has been recording sound for television and film for over 20 years with credits including 'Come Fly With Me', 'Not Going Out', 'That Mitchell and Webb Look' and 'Absolutely Fabulous'. http://www.imdb.com/name/nm0927108/
Stills Photographer – Luke Varley
Luke Varley is a talented film photographer with many credits including the BAFTA nominated short 'Good Night' from 2012 and 'The Sweeney' starring Ray Winstone, Ben Drew and Hayley Atwell. http://lukevarley.com/portfolio/film/
Editor – Nick Saunders
Nick is lead in house editor at Great Guns UK and cut '82′ for Turn The Slate Productions. http://www.nicksaunders.tv/
Casting Director – Jeremy Zimmermann
Jeremy Zimmermann is a leading casting director in the film industry. Some of his many credits include Michael Mann`s 'The Keep', 'The Tournament', 'Hellboy I & II', 'Day of the Dead', 'Moon', 'The Krays' and 'Robin Hood: Prince of Thieves'. http://www.imdb.com/name/nm0956722/
Cast
'Anna' – Alexandra Gilbreath
Alexandra Gilbreath is an award-winning English actress. She trained at the London Academy of Music and Dramatic Art and is widely known for her work both on stage and onscreen. She gained popularity with the Royal Shakespeare Company on such works as The Taming of the Shrew, Romeo and Juliet, The Tamer Tamed, and The Winter's Tale and Merry Wives: the Musical. She won the 1996 Ian Charleson Award for her performance in English Touring Theatre's Hedda Gabler. Her work on the British television series Monarch of the Glen as Stella Moon brought her worldwide attention. She is possibly best known to ITV audiences for playing the original Sun Hill Serial Killer Pat Kitson on The Bill. In 2006, she appeared in episode one of sitcom Not Going Out as depressed author Lucy Moss. She has also performed in the theatre adaptation of Carl Hiaasen's 'Lucky You', which premièred at the Edinburgh Fringe Festival 2008. Alexandra Gilbreath appeared as Alice Ford in the Royal Shakespeare Company Christmas Production, The Merry Wives Of Windsor, at the Royal Shakespeare Theatre, Stratford upon Avon, 29 October 2012 to 12 January 2013, directed by Philip Breen. http://www.imdb.com/name/nm0318321
'Rose' – Emma Amos
Emma Amos trained at the Royal College of Music from 1985 to 1989, and is married to the actor Jonathan Coy and is probably best known for playing Yvonne Sparrow in the last three series of time travel sitcom Goodnight Sweetheart alongside Nicholas Lyndhurst. In 1992, she received much critical acclaim for her role of Sherbet Gravel in Philip Ridley's controversial stage play The Fastest Clock in the Universe. In 1991, Emma landed a part in the British movie Buddy's Song. Designed as a vehicle for rising pop-talent Chesney Hawkes, the film also starred Roger Daltrey of rock band The Who as Terry, Buddy's dad. Emma was cast as Dawn, Terry's girlfriend but only featured in a few brief scenes. Emma's first notable TV role was in an episode of successful long-running sit-com Men Behaving Badly.  Emma has appeared in a range of British television's most popular TV series including Casualty, A Touch of Frost, Peak Practice, Midsummer Murders, The Bill, Heartbeat, My Family and Doctors. She has also been seen in the feature films Vera Drake and Bridget Jones's Diary. Emma played Julie Davies in The Last Detective.  http://www.imdb.com/name/nm0025099
'Peter' – Mark Brent
Mark Brent is an English stage actor classically trained at the Drama Studio London, since graduating in the summer of 2013 Mark has worked on a variety of film, television & theatre productions. http://www.imdb.com/name/nm5670963
Shot on location at The Haberdashers` Aske`s Boys` School, Elstree. http://www.habsboys.org.uk/news/2013/dec13/scarletsays.php