About
Alexei Slater
After an English Lit. and Film BA from the Uni. of Sheffield in 2005, Alexei worked on feature 'Infinite Justice' dir. by Jamil Dehlavi and some NFTS shorts inc. dir. Yann Demange`s 'Incomplete'. In 2006 Alexei joined (George Harrison`s) HandMade Films working on films inc. 'Cracks' (Eva Green), 'Fifty Dead Men Walking' (Ben Kingsley) and 'Planet 51' (Ilion Studios/Sony Pictures). In 2011 he set up Turn The Slate Productions with prod. Jessica Turner and wrote / co-produced the company`s first short '82' dir. by the award winning Calum Macdiarmid and starring Lock Stock`s Nick Moran as a mischievous postman. It won 15 awards and screened in over 50 festivals including Raindance, London Short Film Fest., Florida and Dresden – for which the British Council supported Alexei's attendance. Alexei's second short 'Scarlet Says' feat. Alexandra Gilbreath (Monarch of the Glen) and Emma Amos (Vera Drake) premiered at the BAFTA qualifying London Short Film Fest. in Jan 2015 and was selected for 19 further festivals. Alexei then produced 'The Driving Seat' by Phil Lowe starring Olivier award winning actress Janie Dee. It screened at 40 festivals inc. London Short Film Fest., Aesthetica Film Fest. (both BAFTA qualifiers), Cleveland Intl. Film Fest. (OSCAR qualifier) and won several awards inc. the Audience 'Hitchcock' at Dinard British Film Fest.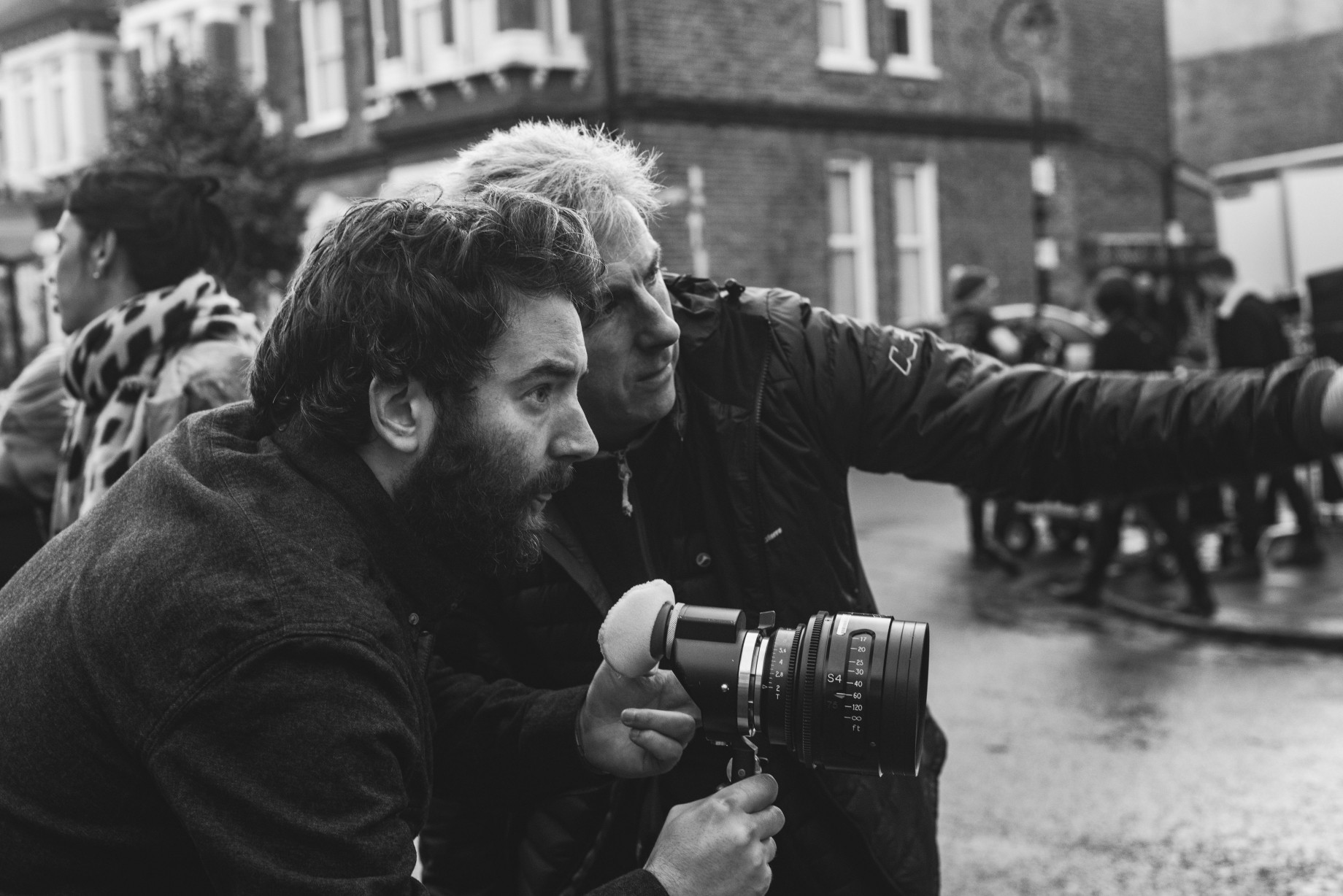 Alexei wrote and directed short date comedy 'Ewww' feat. Nick Read and Harrie Hayes from rising comedy group 'Zazu' which screened at Aesthetica Short Film Fest., Alexei`s 3rd film to screen in York and won Best Comedy at Crystal Palace Intl. Film Fest. He then wrote and exec produced the short, 'Candice' dir. by George Watson and feat. Olivia Poulet (The Thick Of It) and Nicholas Pinnock (Marcella) who was also an executive prod. It debuted at the TriForce Film Fest. 2017 at BAFTA HQ in London and has had 19 festival selections. Alexei also wrote and dir. the short comedy drama 'Call Me Alvy' feat. Tracy Ann Oberman (Toast of London) and Kevin Eldon (Big Train) about a Woody Allen obsessed Bar Mitzvah boy which was invited to premiere at the 21st UK Jewish Film Fest. and was selected for 18 festivals inc. the (OSCAR qualifiying) Rhode Island Film Fest. USA and won Best Short Film at Cerveteri Film Festival in Rome. Also in 2017 Alexei wrote / prod. short surreal comedy 'Great Dane' dir. by James Webber and feat. Tom Machell and Maddie Rice (also in 'Zazu'). The short had several festival selections inc. British Shorts, Berlin, Crossroads Film Fest. in Jackson, Mississippi and the (OSCAR qualifying) Athens Intl. Film and Video Fest. in Ohio. Most recently Alexei co-produced Louis Chan`s short 'Stationary' which won the Performance Film & Media Insurance Short Film Competition from 250+ entries and premiered on Million Youth Media`s Youtube Channel clocking 125k views in its first month. 

Having been at HandMade Films for over 7 years, Alexei worked as Head of Development up until early 2014 before becoming Head of Film at prod. co Laughing Gravy Media where he worked until 2016. Alexei regularly works on the script pitch event at the London Screenwriters Fest. and has sat on several panels for Raindance. In 2017 Alexei was selected for the BFI NETWORK x BAFTA Crew, an enhanced version of the popular professional development programme and was re-selected to join the crew again as a screenwriter in 2018, 2019 and 2020 with a focus on moving into feature films and in 2022 became a BAFTA "Connect" member in its inaugural year. Also at the end of 2017 Alexei had a stint at next generation content company Little Dot Studios acquiring short films for its new film channel, Tall Tales. Alexei has several feature and television projects in development as writer. Away from film, Alexei is a keen footballer and Arsenal FC fan and follows American blues music, and has been lead guitarist in blues and soul based The Indies Band (comprising film executives) since 2006 who`ve played film industry gigs including at Raindance Filmmaker`s Ball, Dinard Film Festival in Brittany France and Film London`s UK Film Focus.
Alexei also writes fiction and has completed three novel manuscripts, a novella and many short stories. His short story 'Dubois, Wyoming' was a Quarter Finalist in ScreenCraft`s Cinematic Short Story Competition 2022 and his crime story 'The Taxidermist' was chosen for publication in Murderous Ink Press`s paperbook and Ebook anthology of crime stories in 2023. More at www.alexeijslater.com
Some interviews:
Raindance
Continuance Pictures Australia
Moviebuff

Continuance Pictures on novel adaptations & pre-existing IP hosted by Final Draft featuring Alexei Slater