Stationary (2019)
IMDb
Instagram
A Fresh Look Films production.
Starring Rebekah Brookes-Murrell, Aaron Thomas Ward and Xavien Russell.
Winner of the Performance Insurance Short Film Award 2019: https://www.astonlark.com/performance/performance-short-film-competition-2019 from 250+ entries.
Writer/Director is Louis Chan. Louis` website.
Producer is Jonathan Caicedo-Galindo.
Director of Photography is Samira Oberberg. Samira`s website.
Alexei Slater is Executive Producer for Turn The Slate Productions.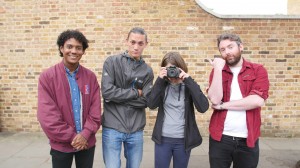 Our team grew a little…